Recreation is plentiful around Paxton Lodge
Relax Unwind Explore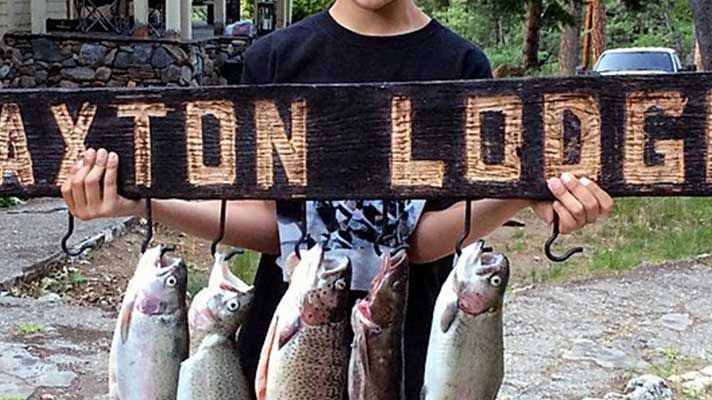 Fishing & Wildlife
Feather River is an excellent choice for your next fly fishing trip, especially if you like Steelhead and Trout. As long as you stay on your toes, you'll find success tackling this river. Licenses are easy to get and required for those over 16. Seasoned Anglers and those who are just starting out will find success in catching their limit after only a few hours on the water. Contact Charlie, who is onsite most of the time, for direction or to connect with a professional guide during your stay.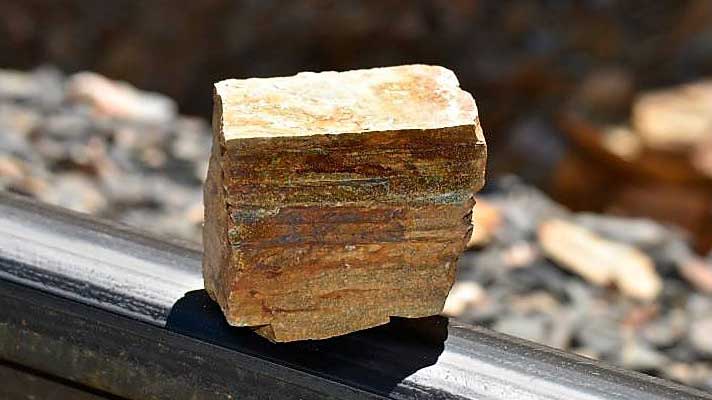 Complex Geology
Over thousands of years, earth layers created major belts observable in the Feather River Canyon. Experience a up-close look at the twists and turns of geologic history in all of its metamorphic glory throughout the property. At the Paxton Ledge, near Paxton Lodge, you can see evidence of rock laid down and pushed up, plate tectonics in motion. Varieties from Shoo Fly to quartz and sandstone are all within the same areas and exciting to explore.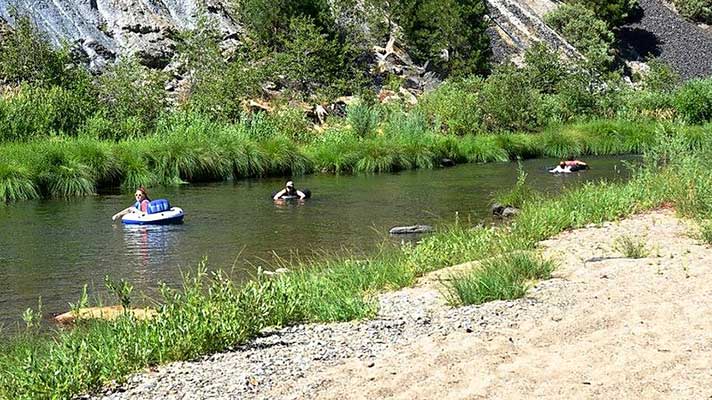 Swimming & Rafting
When the weather heats up, many guests take to the cool waters of the Feather River. The property itself has among the most gentle sections of the river. Float past old gold mines and majestic forests while observing all that nature has to offer.
Hiking
Paxton is in one of the most beautiful parts of the Plumas National Forest and an area that is very seldom visited due to its remoteness and extremely rugged terrain. Old growth Douglass Fir and dense stands of Red Fir cover the hill sides. There seems to be endless trails including the Pacific Coast Trail nearby.
Native rainbow trout, German Browns, and brook trout are well established in our water-ways. Anglers have have also landed kokanee, bass, and bluegill.
Call ahead to reserve the only licensed fishing guide on north fork of the eastern branch of the Feather River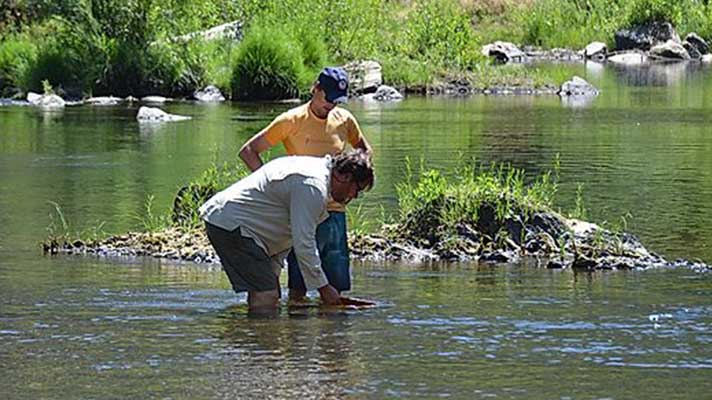 Gold Panning
Gold prospecting on the Feather River is still underway today. Paxton still has two active claims on the property however panning is perfectly okay in most areas. While the richest placer deposits may be gone, the early miners certainly didn't get it all. Panning along the banks of the river will still produce some gold an more than a few guests have paid for their stay with the gold they found.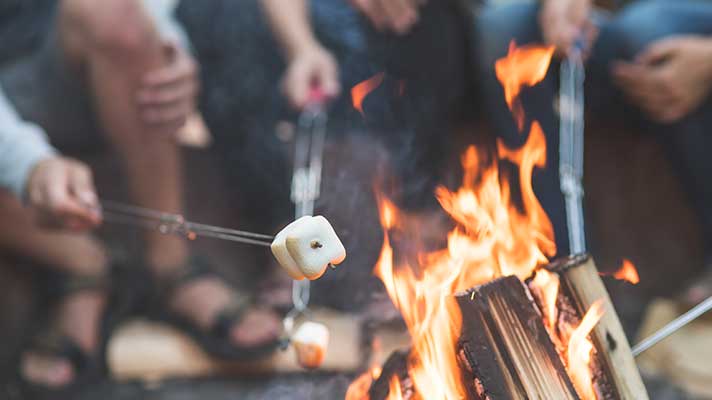 Camping
Paxton's Campgrounds will be available for booking in August, 2020. These 7 sites will feature showers, a community sink and barbecue area and stunning views overlooking the Feather River.
Mountain Biking
Stick to the trails near the lodge or adventure out to Spanish Creek, Keddie, Butterfly Valley or Buck's Lake. Plumas County has 100s of miles of trails for all levels of hiking and Biking enthusiasts. Check out 43 great hiking trails, running trails, mountain biking trails and viewing trail options on AllTrails.com or MTBProject.com.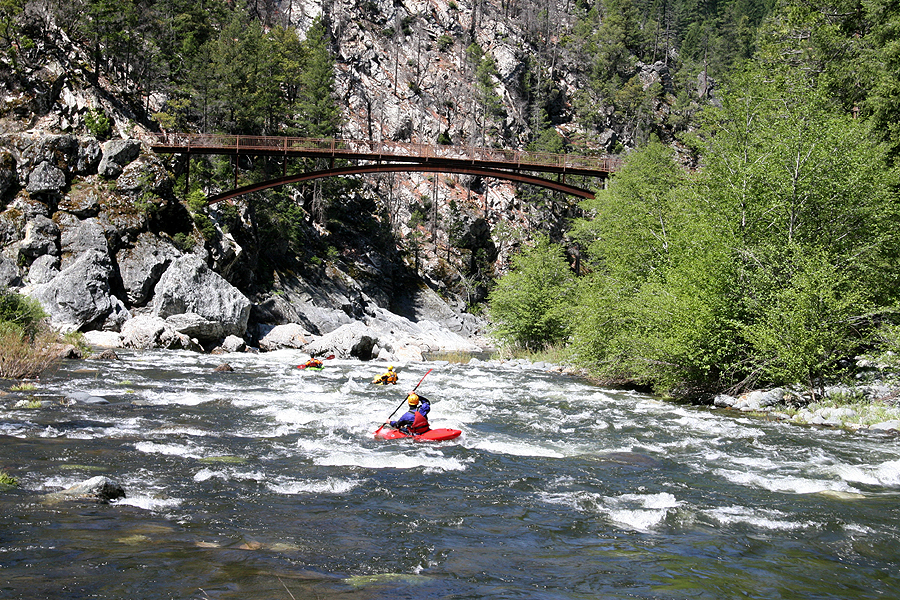 Kayaking
The North Fork of the Feather along Highway 70 from the intersection of Highway 89 (Greenville Wye) to Twain or Virgilia is suitable for canoes or beginner kayakers, with moderate ratings of Class II and III. The stretch from Virgilia to Rich Bar is recommended for experts only. From Rich Bar to Belden is a popular Class III stretch of about five miles, with take-out at the rest area or resort.
Explore Plumas County
Follow these links to more adventure: